Updated: June 22, 2020 | 11 min read
How to Correctly Uninstall Apps from Your Mac
Before we start

Sometimes you don't remember installing an app on your Mac and there may be others you aren't even aware of. However, they can still clog up your device and slow down its performance.

The easiest way to identify the apps you don't use and get rid of them is to install MacKeeper. It'll also help you remove junk and duplicate files.
If only uninstalling programs was as easy as moving their icons to the trash bin! Alas, it is not: if you uninstall programs on your Macintosh incorrectly, the installation files will remain on the hard disk, occupying valuable space in the memory.
Yes, programs with a convenient automatic uninstaller exist, but this feature is not provided everywhere, and, in most cases, you will need to take a few extra steps to remove the program from your Mac completely. You can check which type of application you are dealing with in the README files of the program itself or the user manual.
Complete program removal not only frees up space on your hard drive but also improves its performance and speed. Therefore, knowing how to uninstall a Mac app will also help your Mac run smoother.
Uninstall apps with Apple's built-in tools
There are two methods to delete apps on a Mac. The first method is simpler, but it only applies to certain types of software. The second one is more complicated, but it allows you to effectively erase all additional files left by any application.
There are two basic programs that come with the macOS and can be used to remove apps: Launchpad and Finder.
Remove programs from Mac using Launchpad
The Launchpad on Mac devices performs the tasks of finding applications, opening them, and grouping them. You can open it through the Dock, through a Mac search, using the F4 key or, if you use the touchpad, by swiping.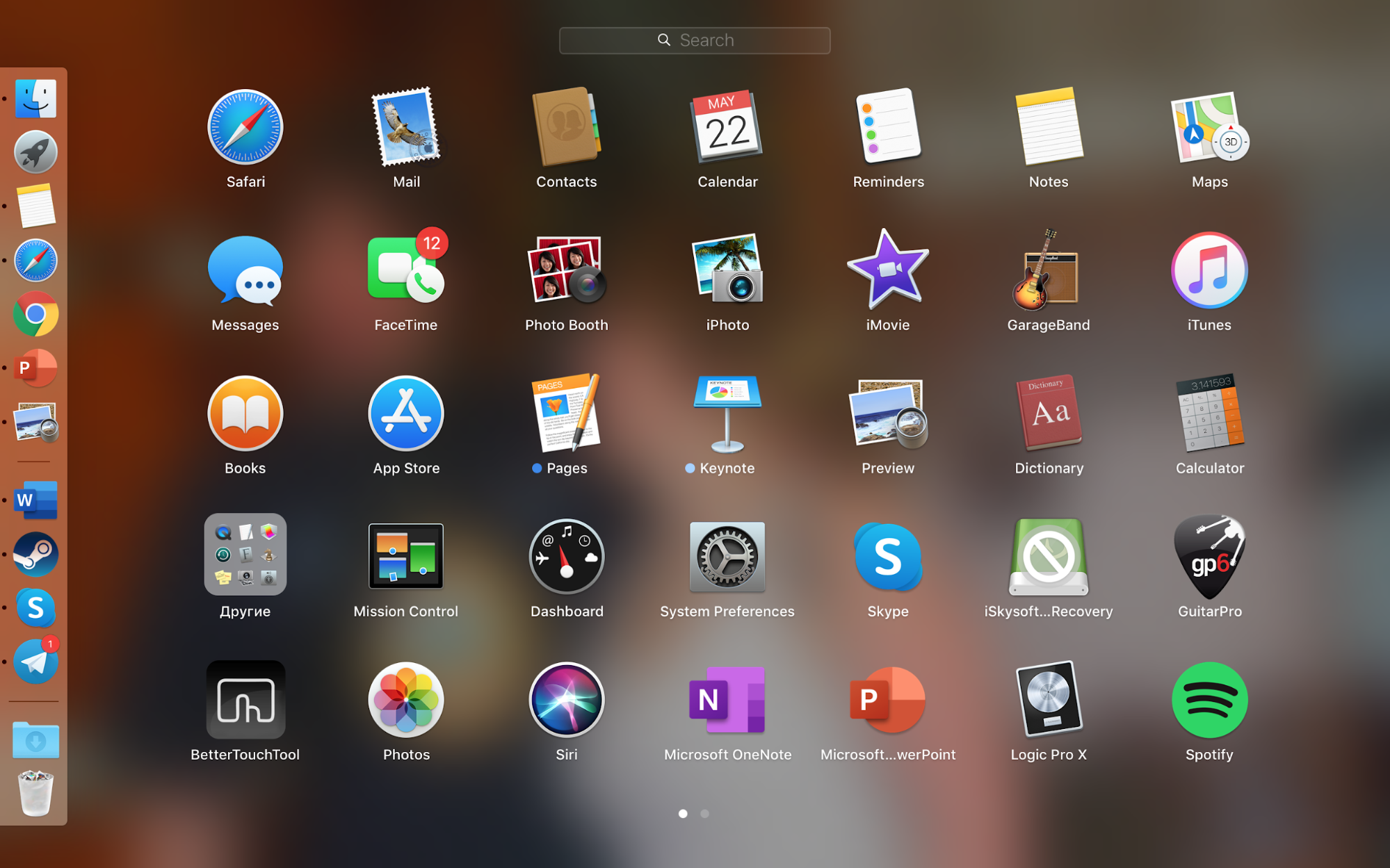 Launchpad not only sends the program to the trash, but it also deletes all its main and additional files from your Mac.
How to uninstall an app from Mac with Launchpad step by step:
Open the Launchpad and click Option. Hold it until the icons begin to move. A small icon that looks like a black cross may appear in the corner of some programs. If the application is moving and the cross is there, then you can click on it and delete the program. This removes the applications that were downloaded from the App Store—that is, those which are officially recommended for installation on Mac devices.
Click on X.
To confirm, click Delete.
This sequence of actions is enough for a complete app removal.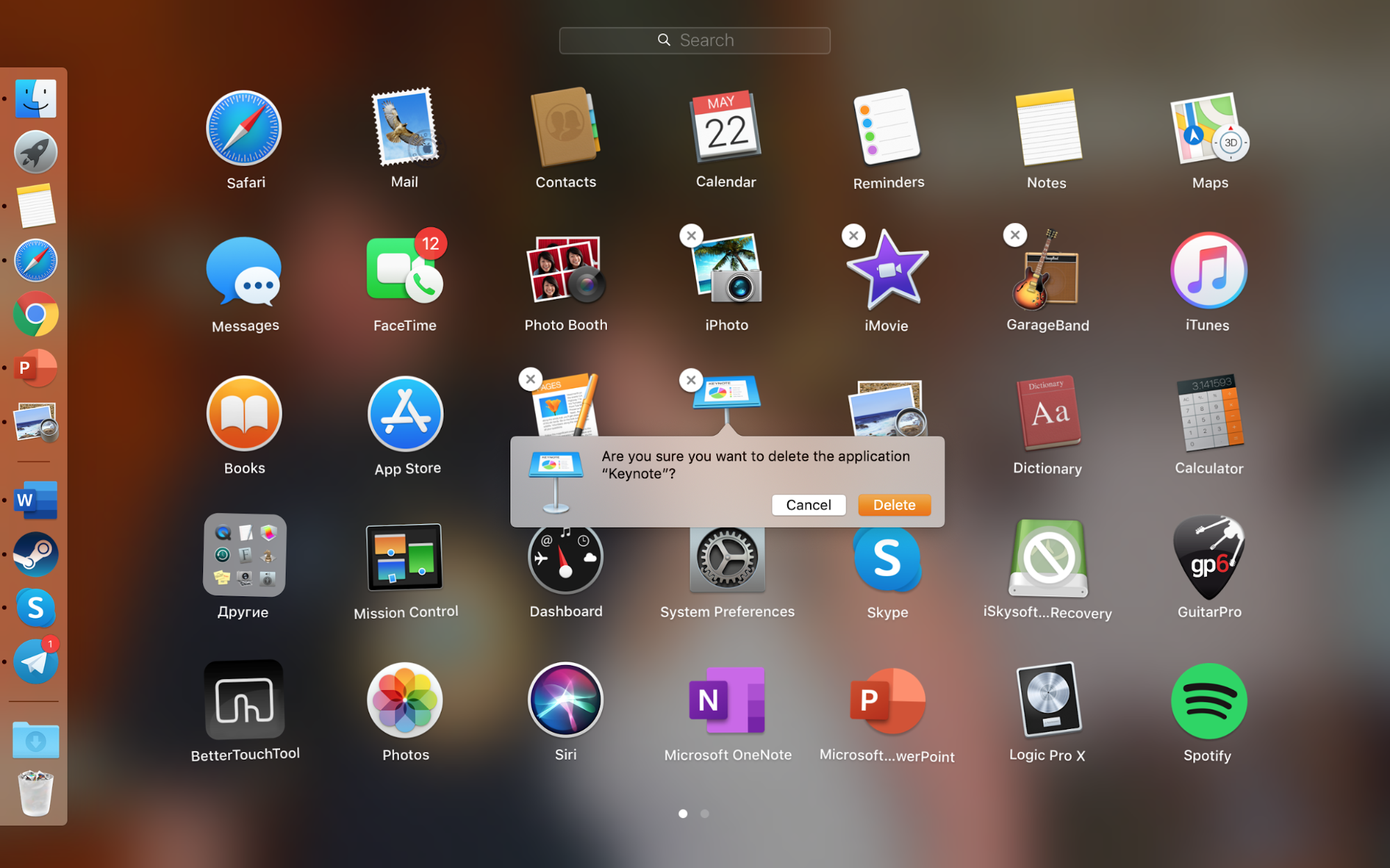 Delete apps on Mac using Finder
Finder is a basic program whose tasks include displaying folders, files, and programs on a Mac. This also includes the data stored on iCloud Drive and even on other devices where you are authorized from the same account. This is a program for organizing the entire array of files on your computer, including cleaning data storage, and it can also be used to uninstall software on your Mac. Using advanced search, you can locate the program that you want to delete and the files associated with it.
How to use Finder to uninstall apps:
1. Choose the apps in the Finder menu.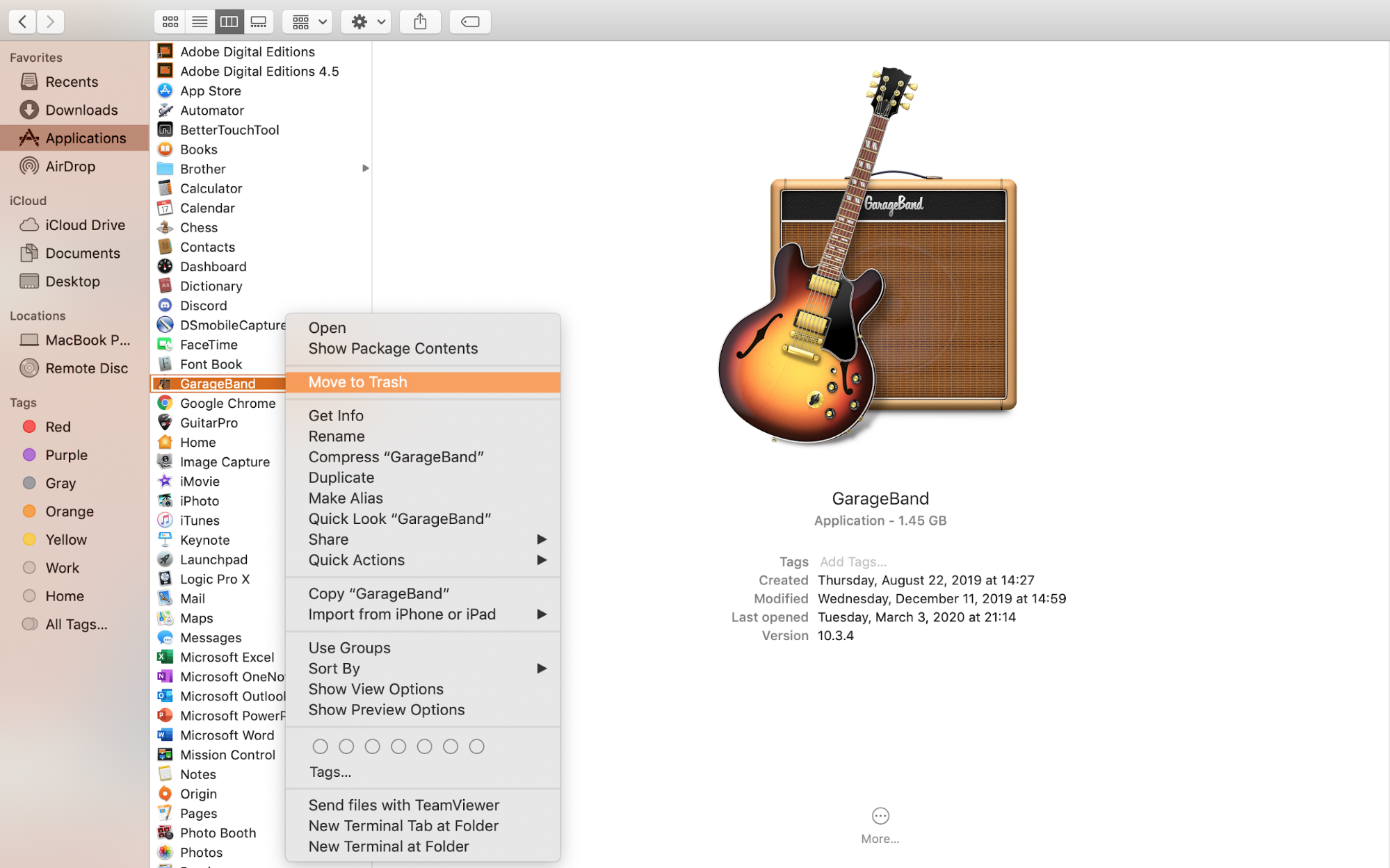 2. Send those you want to uninstall to Trash, and clean it.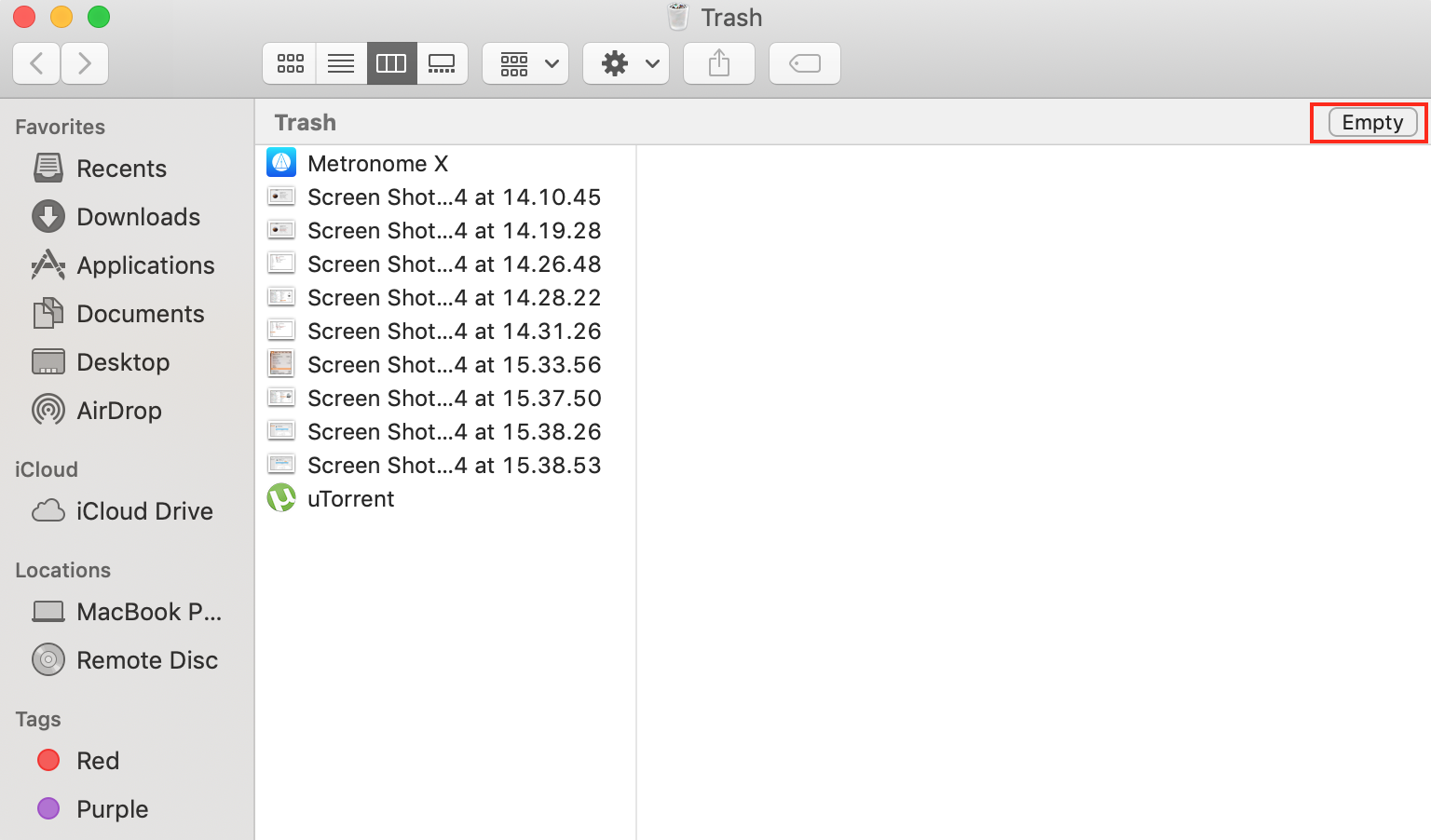 3. Go to Library, find all the files that have the same name as the uninstalled program, and delete them too. You can find all the folders belonging to that application by searching for its name in spotlight: press Control + Space to open Spotlight search.
4. Double-click on the folder to open it in Finder. To delete it, right-click on its name and select Move to Trash from the drop-down menu.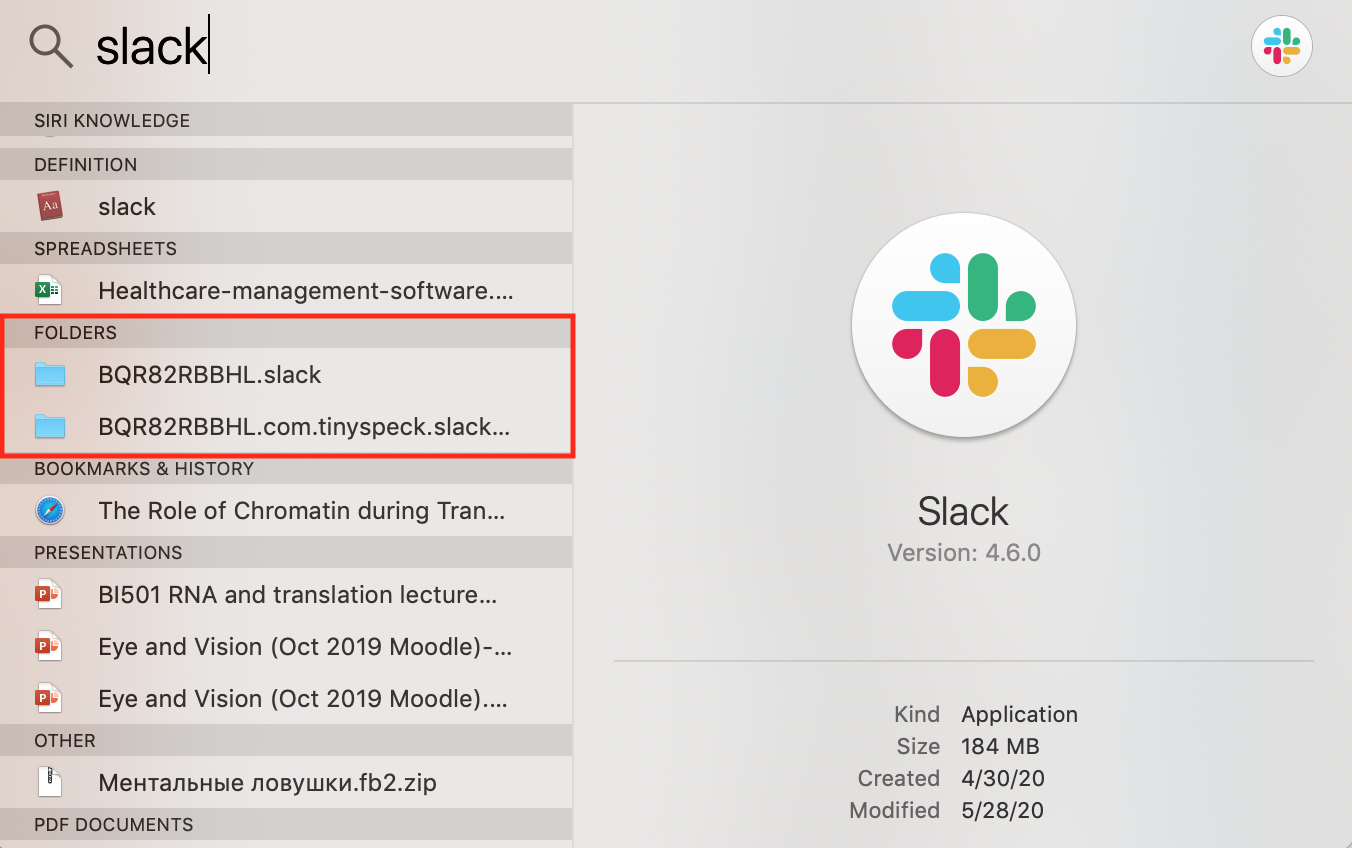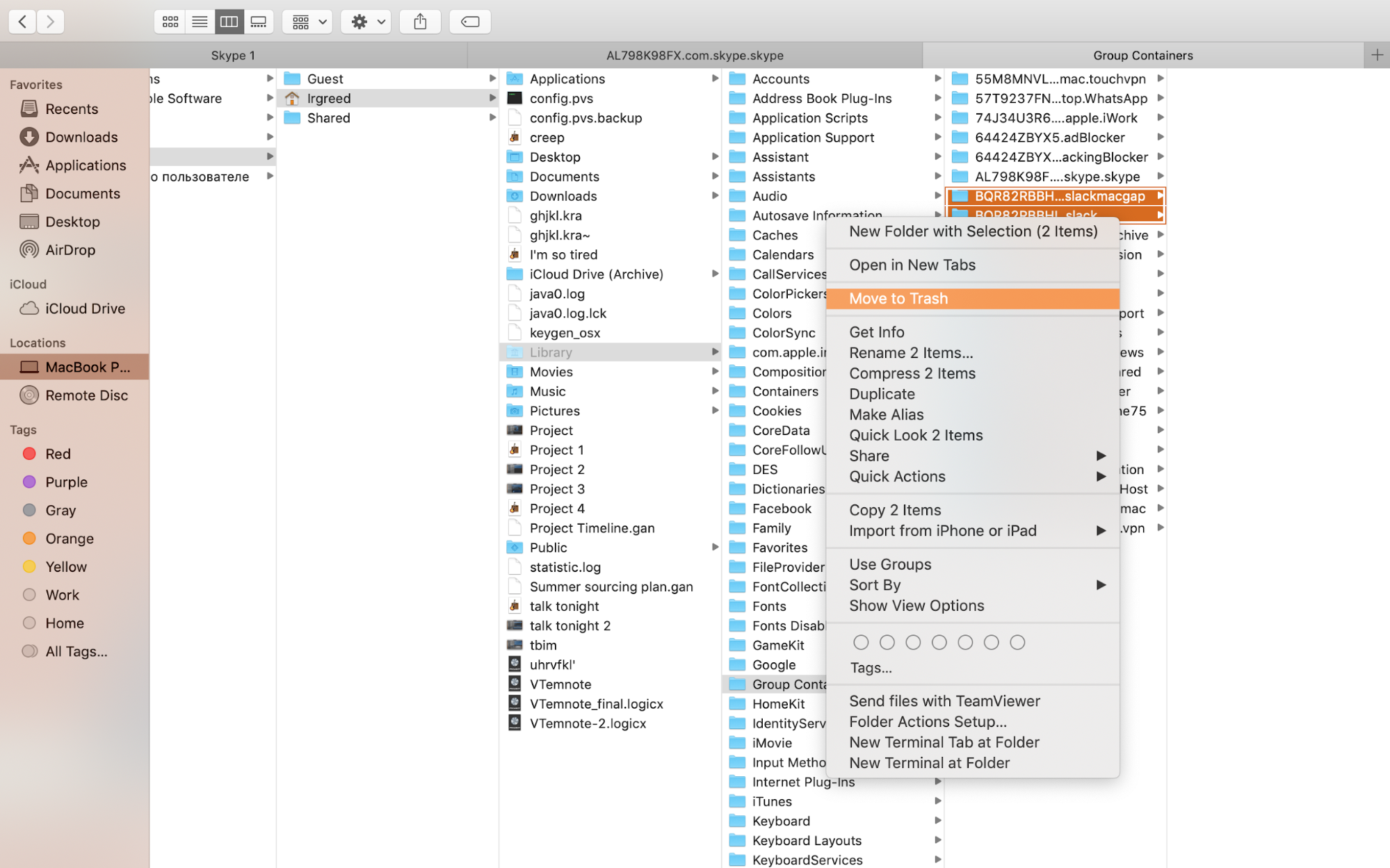 Pros of manual app removal
An obvious advantage is the lack of the need to download any additional software, which can sometimes require payment. If your Mac is not overloaded with programs, you rarely install new applications and just as rarely remove old ones, doing it manually will be the most convenient way for you.
Cons of manual app removal
The relative cons are the need to spend time on uninstalling the apps, and a small probability that you will miss some remnants of the deleted application. If you have to uninstall programs often, it makes sense to think about automating this process.
Additional recommendations
Terminal.app can also be used to delete app leftovers and fragments.

To open Terminal, go to Applications → Utilities → Terminal. Type in sudo uninstall file:// into the command line. Then go to the Applications folder in Finder and drag the icon of the app that you wish to uninstall into the Terminal window - it will automatically paste itself. Hit Enter and type in your user password to remove the program from Mac.

After deleting the unnecessary files, make sure no system files have been deleted accidentally, and only then empty the Trash.
Do you need to install special programs for managing apps?
The fact that you always need to delete applications from your device without a trace is beyond doubt—otherwise app leftovers and broken files will slow down your Mac.
If you actively work on your device, install a lot of applications, and visit numerous websites, using a Mac cleaning program might be a good idea for you.
There is a misconception that allowing a program to scan all system data endangers your personal information. To avoid this problem, install only well-known paid programs. Their developers are interested in the safety of data and user privacy since this is exactly what the users pay for. In fact, for the most advanced applications on the market, privacy protection is the utmost priority!
For instance, the latest version of MacKeeper is notarized by Apple, and it is completely reliable. It includes an advanced Smart Uninstaller tool that helps you get rid of unused apps, widgets, plugins, browser extensions, and more.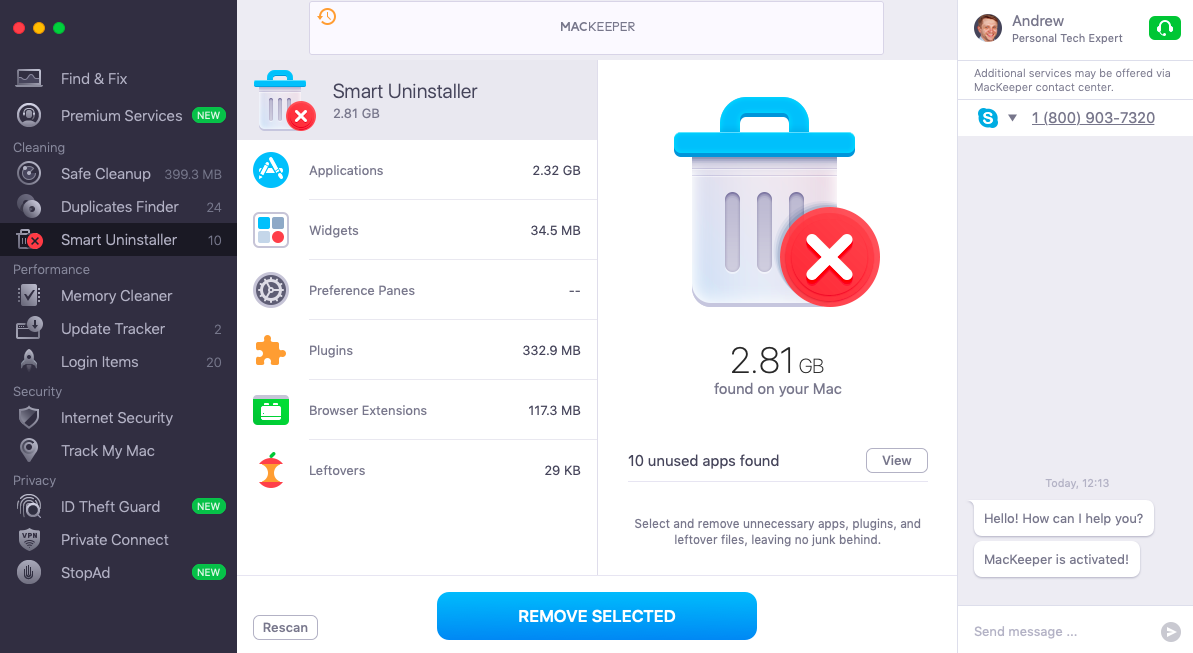 Additionally, MacKeeper lets you remove junk files and duplicates that take your Mac's storage. And besides, MacKeeper optimizes the performance of your computer and protects your security and privacy.
FAQ
What apps should I delete?
This is determined by what software is installed on your computer and what tasks you need to perform. We recommend deleting programs downloaded from resources not officially recommended by developers, programs that take up too much RAM, as well as those you are not using or those that have the same functions as other installed apps.
How do you force-delete on a Mac?
You can use Terminal to uninstall an app on Mac or delete files completely, including app leftovers. Open Terminal in Applications and use the sudo uninstall file:// command.
What if I uninstalled a program accidentally?
In this case, it is possible to restore the deleted program from a Time Machine backup.
Applications and files downloaded from official Apple sources (i.e., the App Store, iTunes Store, and Apple Books) can simply be downloaded again. And if the removed component was part of macOS, then the problem can be solved by reinstalling the operating system.
Do I need uninstallers for specific apps if I have a special cleaning program installed?
Special utilities for the complete uninstallation of programs are needed primarily in cases when you do not have a separate program installed to clean up the unnecessary applications, and manual removal methods do not work. If this is your case, you need to download the utility from the developers' website of the application that you want to remove from your device.
By the way, it's probably best to do it right away—do not keep the "undeletable" application, even if it seems for now that it does not influence the operating of your Mac in any way. Otherwise, you may run into sudden memory shortage later, and it will be harder to figure out what is causing it.

Read more: