November 27, 2020 | 11 min read
10 Ways on How to Free Up Disk Space on Your Mac
If you don't have enough storage on your Apple computer for all the apps and documents you need, it's time for a cleanup.
Before we start

Cleaning your Mac manually can be a challenging task—you need to keep a track of all those files and their locations we've mentioned in the article. But luckily, there is an easier option.

Get MacKeeper and clean your Mac in a couple of clicks—scan your device and decide which files you don't use or need anymore.
Here are 10 ways to clean up your Mac:
But first, let's see how much storage is left on your computer.
How much storage is available on your Mac?
Choose Apple menu > About This Mac > Storage. This will show you how much storage you have available and how it's used. You'll see a bar that indicates how much space is given to Photos, System, Apps, Mail, and so on.

Click the Manage button to open the "Storage Management" window, as shown on the screenshot below. This button is only available in macOS Sierra or later.
1. Manage storage on your Mac
The Storage Management window provides suggestions for storage optimization. Read further to find out how to use them.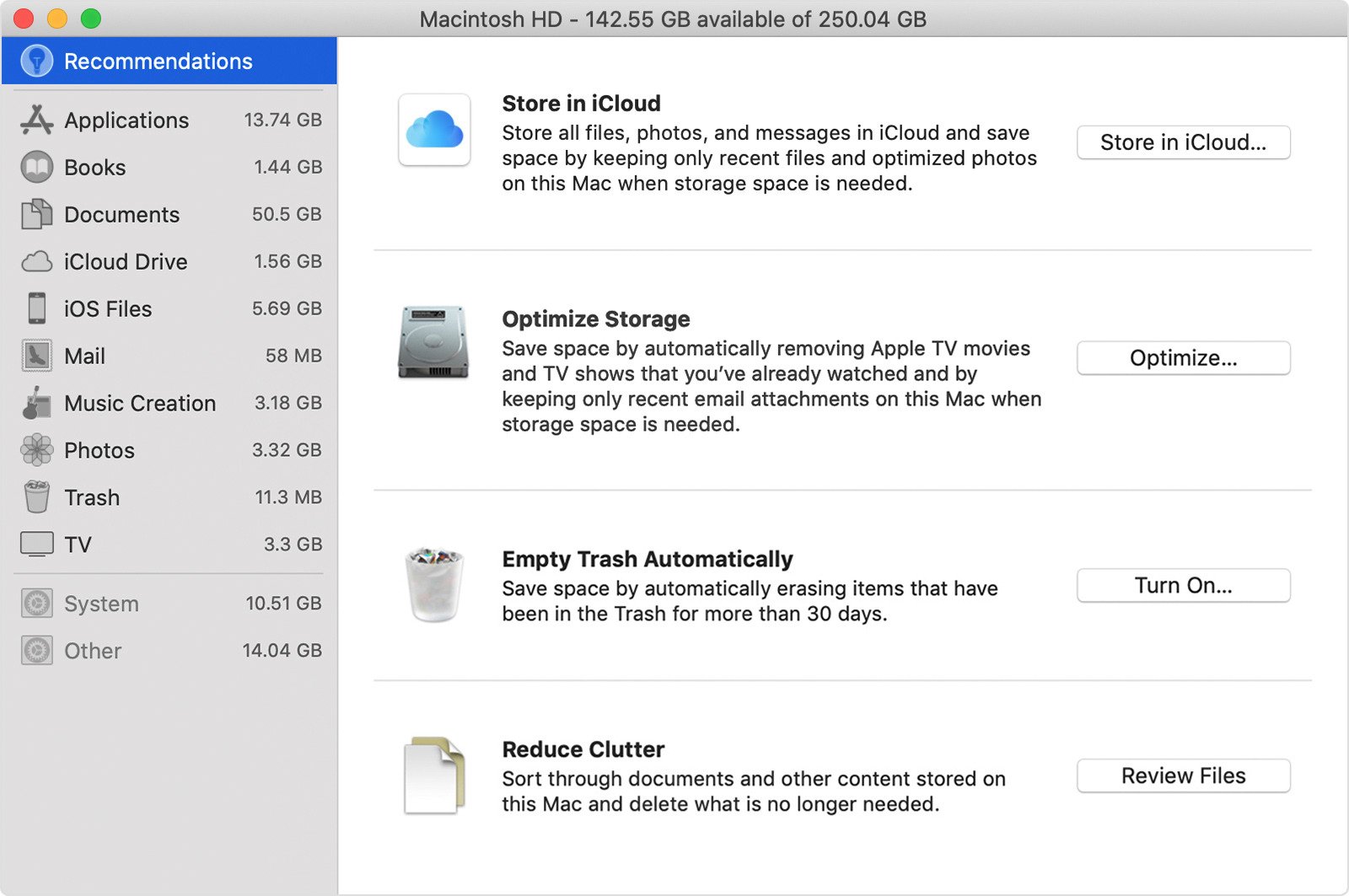 Save your data in iCloud
Store in iCloud option allows the users to save the data in the iCloud server. The simplest way to do it is to click the "Store in iCloud." After this step you will get the window with several options:
Desktop and Documents. This option allows you to store your files from these directories in iCloud Drive. You will have access to them from all your devices anytime
Photos. This kind of data takes up a lot of space on your Mac for sure. Store your media in the original size and free up your Mac storage. In case you need these files – go to iCloud and open them
Messages. Sometimes these data are way important, and you can store them in iCloud along with the attachments. When you don't have enough free space on your Mac, use this option to free up the storage
iCloud is a great option for those who want to free up space on MacBook without losing data. You get 5 GB of iCloud storage for free, but you can also change this size by selecting the tariff (starts from 50 GB for $0.99).
Optimize the Storage on your MacBook
MacBook has one interesting and useful feature by the name of Optimize Storage. In a few clicks and your storage will be cleaned up from unnecessary files. You can choose the preferred option among this list:
Automatically delete watched movies and TV Shows. You can optimize the work of your Mac by using this option and delete the media files from the iTunes Store that you don't need anymore
Download only recent attachments. It doesn't matter if you open an email or not, the recent attachments will be downloaded automatically
Don't download attachments automatically. When you open an email the attachments will be downloaded.
IMPORTANT! You won't use the iCloud storage by using Optimize Storage.
Reduce Clutter
Reduce Clutter can help you identify large files and files that are no longer needed. Click the Review Files button, then choose any sidebar's file categories, such as Applications, Documents, Music Creation, or Trash.
You can delete certain categories of files directly from this window. Other categories show the total storage space used by files in each application. You can then open the app and decide whether to delete files from within it.
2. How to fix the Startup Disk Full on your MacBook?
Even the fastest and most powerful computers become clogged with unnecessary files over time, and Apple MacBooks are no exception. The most obvious way to fix this issue goes to checking the disk space and figuring out what you can delete and free up the storage.
If you don't want to go through this process manually and alone, you are lucky because MacKeeper will help you fix the problem. You can easily free up the disk space on your MacBook in a few simple steps. Only you need to follow the steps provided by MacKeeper.
3. Remove unused apps and all their leftovers
macOS has several simple ways of deleting unused applications. The simplest option lies in dragging the app from the "Apps" section to the "Trash" bin directly. Another option is to use Launchpad, which removes the apps in a few clicks. And lastly, third-party apps can also do the job.
Delete apps via Launchpad
Deleting apps via Launchpad is more fun. Open Launchpad from your Dock. Now, press the Command key and hold any app icon until they start shaking. You will see the [X] symbol above the icon—click it to delete the application.
4. Find duplicate files
If your Mac has started to run out of storage, there is a way out. You can try to find duplicates manually. Naturally, it may take a long time to do so with almost no results.
With the help of MacKeeper, you can easily remove all unnecessary information and files. It has a great feature that finds duplicates and deletes them in one click. No need to do it manually, if you can do it automatically.
5. Empty Trash automatically
In most cases empty the Trash folder manually. However, this process can be automatic. The option to empty Trash automatically permanently deletes files that have been in the Trash for more than 30 days:
Click on the Apple logo—About this Mac—the Storage tab
Press the Manage button—you'll see the option Turn On Empty Trash Automatically—click Turn On... next to it
6. Clear browser cache
If you are a heavy internet user, your Mac's drive is full of the browser cache. Here are the solutions for Chrome and Safari.
Open Chrome—click the three-dot icon at the top right
Click More tools > Clear browsing data
Choose a time range to clear the browsing data
Also, clear "Cached images and files"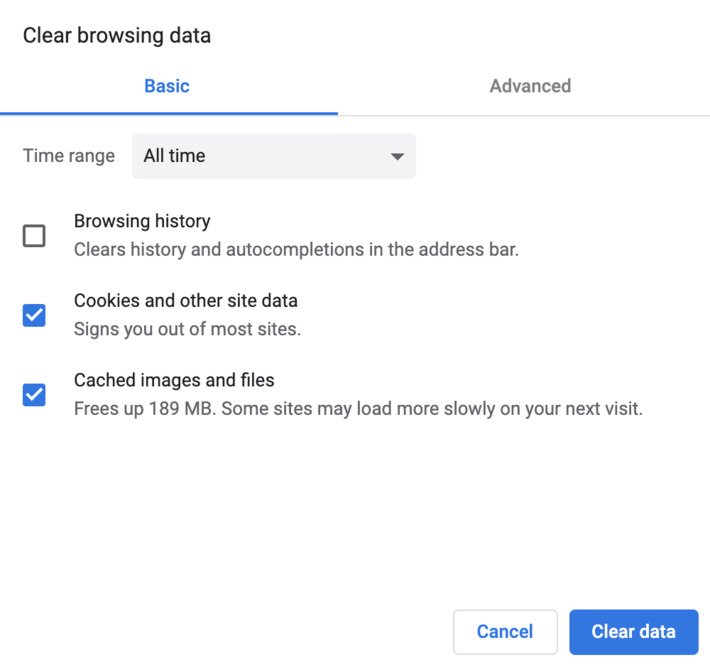 1. Go to Preferences menu in Safari—Advanced tab—mark a checkbox next to Show Developer menu in the menu bar
2. Click Develop in the top menu
3. Click Empty caches
1. Open Firefox—go to Menu and choose Options
2. Select the Privacy and Security panel
3. In the section of Cookies and Site Data select Clear Data
7. Delete extra language files
There are 180+ languages in the world and most of your Mac's applications can operate in these languages. Surely, you don't need all of them on your Mac. How to see your language files? The language file ends with the "lproj" extension, which means "language project". Unfortunately, finding them manually is problematic. What do you need next then?
MacKeeper and its Safe Cleanup feature will help you with this tough task and fix the problem. In just a few clicks, MacKeeper removes unnecessary and unused languages. And your folders will get more lightweight.
8. Clear your Desktop
Desktop may not seem a big deal in terms of storage. However, it's a well-known fact that a messy desktop wastes tons of space—and most importantly—slows your Mac down.
If you are running macOS Mojave or Catalina, you can click anywhere in the middle of the Desktop and then select "Use Stacks" in the window that appears. Everything there will be neatly sorted by categories like Screenshots. Now you can delete all the thousands of screenshots that most of us have.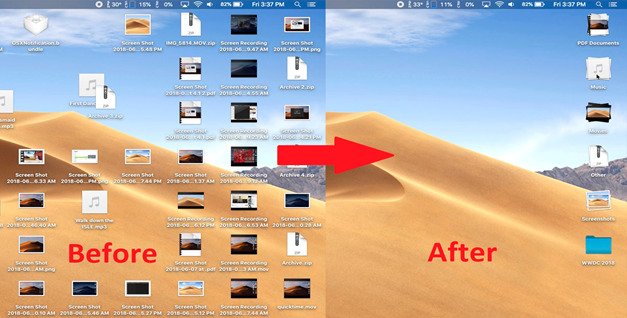 If you are using macOS High Sierra, or older, you can clear disk space on your Mac Desktop manually.
1. Click Finder > Desktop
2. Under View, choose the 3-line icon
Now you can sort all items by size and delete the largest files.
9. Delete attachments from Mail
Every day, you get dozens of emails with or without attachments. The storage saves this data and day after day, the disk space is getting smaller and smaller. As a consequence, you have a lack of storage on your Mac. And you need to figure out this issue.
To make sure those from deleted emails are removed:
Open Mail app Preferences—General tab—look for Remove unedited downloads—select 'After Message is Deleted'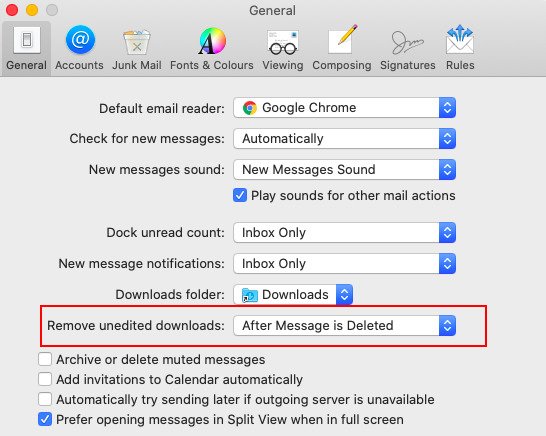 10. Delete Old iTunes Backups
Are old iTunes backups on your MacBook so heavy? And only one thing you desire to do—to wipe off these files and free up space on your MacBook. The most common way to solve the problem is to use the Finder.
Open Finder
Select your Apple device from the list
Go to the section Manage Backups
Choose the heavy or unused backups
Click Delete Backup
These five simple steps will lightweight the storage of your Mac.
So, here are a few ways to clean up your Mac. You can bookmark this article and revisit it the next time the annoying "Your disk is almost full" message pops up.