In this article you will find the following:
Using a Mac isn't difficult. In fact, they're generally seen as being more user friendly than Windows PCs. But if you've never used one before, then there's a bit of a learning curve, especially if you're accustomed to Windows.
In this Mac users' guide, we'll cover all the basics you'll need to get started—from finding your way around the operating system to troubleshooting any problems.
Before we start:

If you're new to Apple computers and macOS specifics, your first days will be easier with the professional software helping you form healthy user habits from the very start. It'll save you a lot of time and prevent headaches from surfing the internet to solve each issue independently.

We're talking about MacKeeper. This all-in-one app would automatically inform you which apps should be updated, clean caches and junk files, find duplicate files, and more. Our experts recommend you start with its Antrivius tool as, want it or not, Mac can be infected with viruses, and prevention is better than cure.

To use MacKeeper's Antivirus:

Download MacKeeper and install it
Open the app and choose Antivirus from the left panel menu
Enable real-time protection to protect your device 24/7
Click Start Scan
If anything is found, choose to Move to Quarantine.

Start using our app today and make your Apple journey pleasant and hassle-free.
If you're switching from Windows to Mac
Microsoft Windows has been the dominant operating system for decades. Today, it still holds around 87% of the market. But Macs have a strong following too, so many Windows users may eventually buy an Apple machine. And when they do, they're going to notice a few big differences.
Standard hardware, all made by Apple
Microsoft licenses Windows to computer makers and sells it to individuals. So it's designed to run on hardware made by many different companies. Apple does things quite differently. It doesn't sell macOS to anyone, so it only runs on computers that Apple itself makes.
There are some drawbacks to this, but one big plus point is compatibility. Because Mac software and peripherals only have to work with a small set of computers, they're much less likely to have compatibility problems than Windows PCs.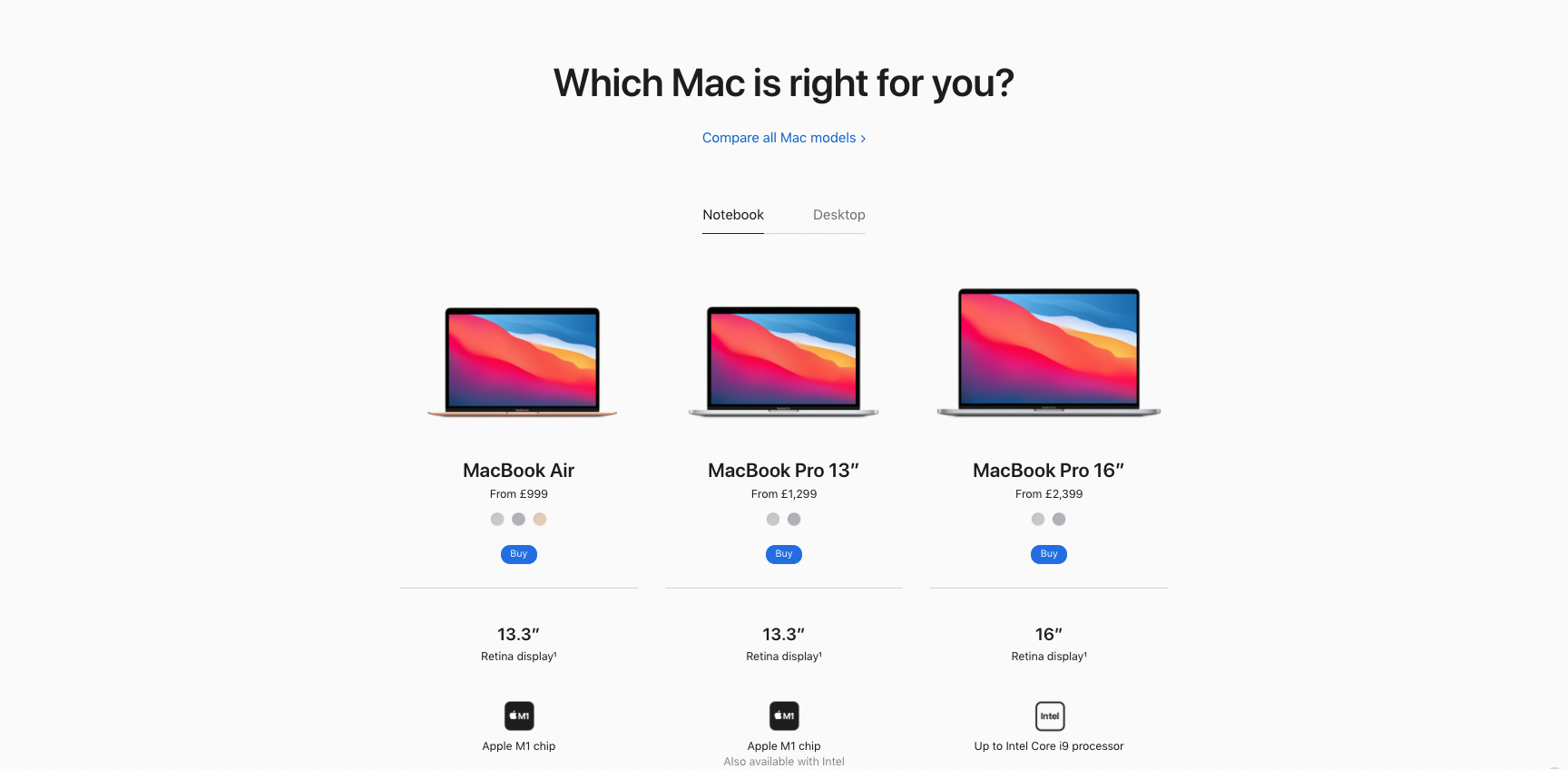 A different operating system
Apple computers use their own operating system, called macOS, which used to be called Mac OS X. Based on Unix, this is different from Windows both inside and out. When you're first learning how to use a Mac, it's a bit like starting a new job. You need to have a look around to find where everything is and what everything does.
No Start menu
In Windows, you can access many of the features of your computer through the Start menu. And you can open that menu using the Windows key on your keyboard. But there's no Start menu in macOS, so things are organized differently, and you don't have anything like the Windows key. Interestingly, there are third-party addons that add a Start menu to macOS, which might be worth checking out if you really can't live without it.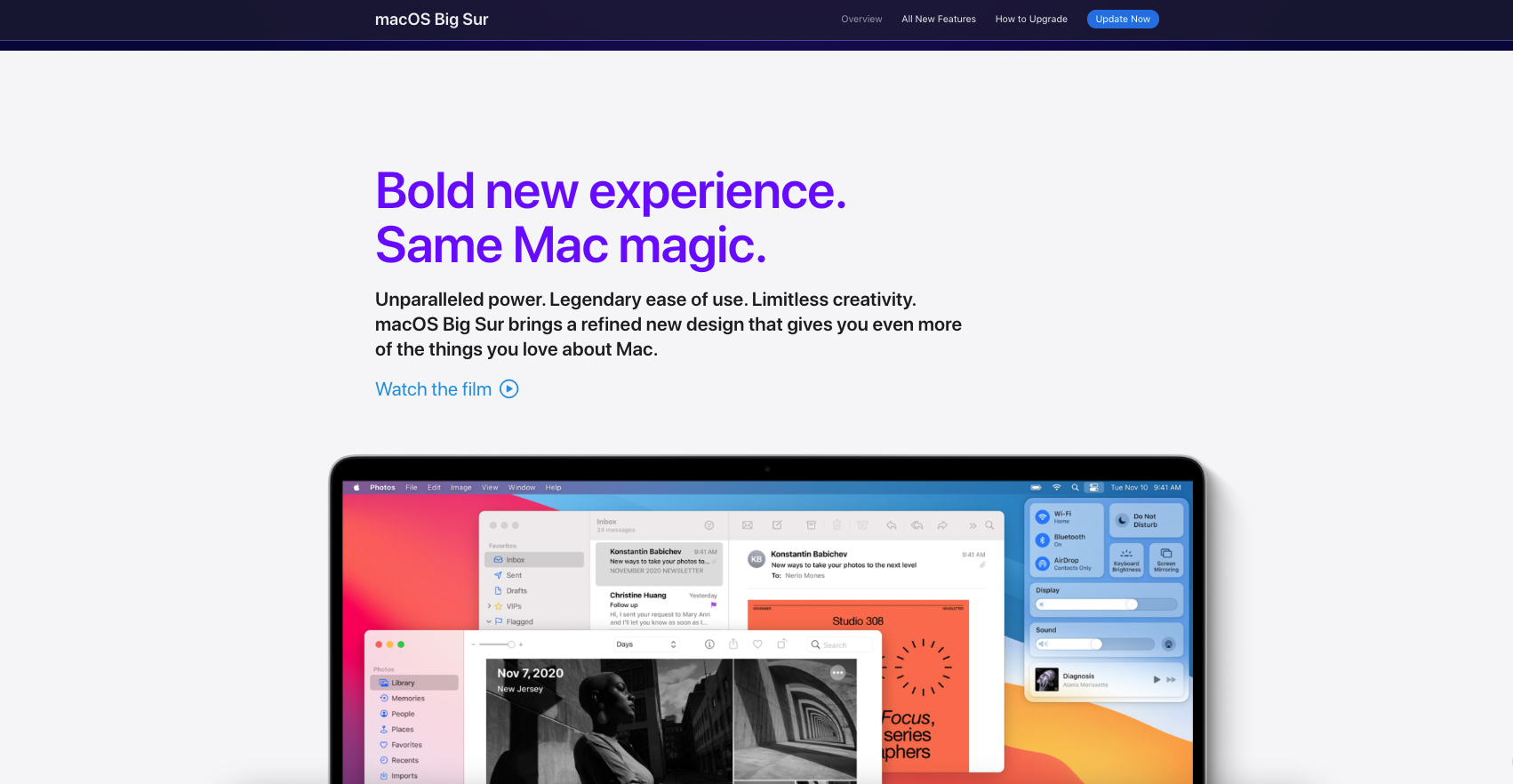 Different shortcuts
If you're coming over from Windows, you'll be accustomed to using the Ctrl key for most keyboard shortcuts like copying and pasting. In macOS, you'll use the Command (Cmd) key for most Mac keyboard shortcuts, which will have either a picture of an Apple on it or a clover leaf symbol. Mac keyboards do have Ctrl keys on them too, but they don't do the same thing as in Windows. They also have the Option (Opt) key where Windows keyboards have Alt.
Finding your way around macOS
Some of the basics of using macOS are similar to Windows. They're both window-based visual interfaces, operated by mouse and keyboard. You open things by double-clicking on them. You click and drag things into folders. There's a trash bin for deleted files. And so on. But there are some big differences too.
Here, we'll focus on some of the key elements of macOS you'll need to familiarize yourself with if you're a Mac newbie.
The Dock
Running along the bottom of the screen, you have the macOS Dock. This is a set of shortcuts to apps installed on your Mac. It includes apps your Mac came with and ones you've installed yourself. You can click and drag app icons on here to create shortcuts. And you can drag them off again to delete the shortcuts (but not the apps themselves). You can also rearrange them to put them in whatever order suits you best. Right-click Dock icons to see more options.

Spotlight
This is the macOS search function. As well as searching your Mac, Spotlight will look for things on the internet, in the App Store and in various other places. Access Spotlight by clicking the magnifying glass icon at the top right of your screen, or press Cmd + Space. In the Spotlight search window, just start typing what you're looking for, and it will start giving you suggestions as you type.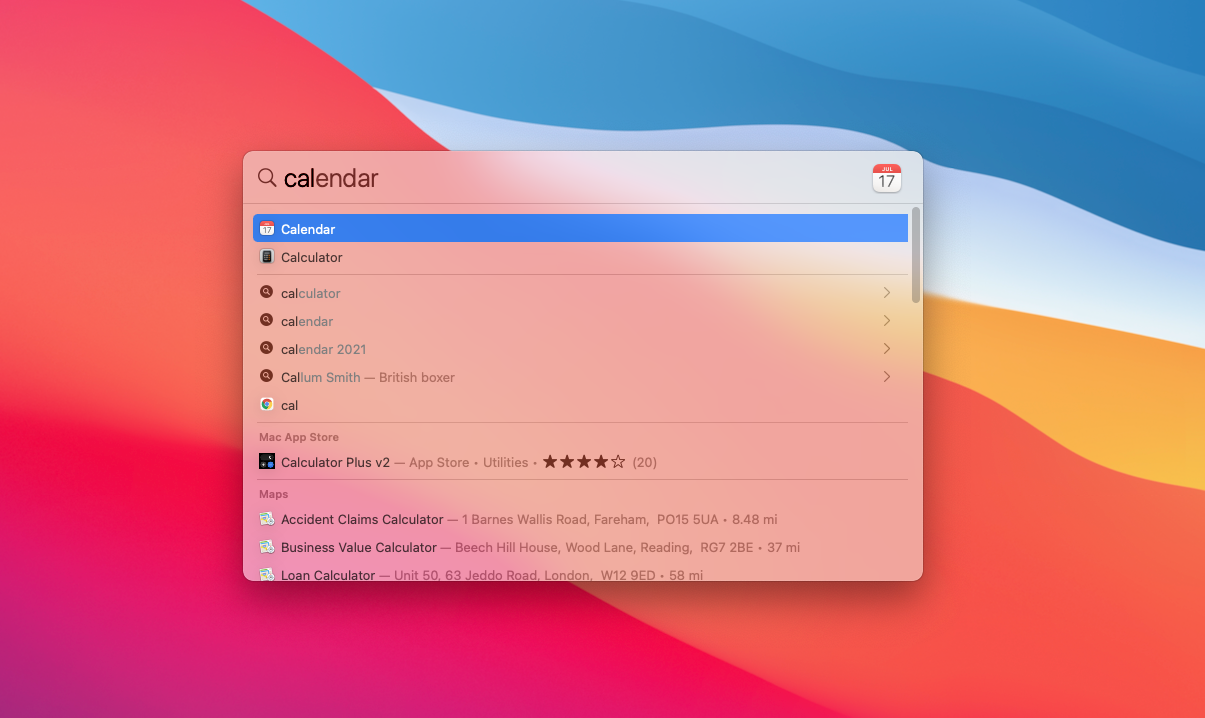 Menu Bar
At the top of your screen, you'll find the macOS menu bar. This will change, depending on which app you're currently focused on. So if you're using Safari, for example, you'll see options and settings for Safari. In the far left, there's an Apple icon. This stays the same, no matter what app you're in, and it offers system shortcuts, as well as options to shut down, log out or restart. On the right side of the menu bar is your notification area, which includes shortcuts to some apps and settings, including wi-fi, date and time.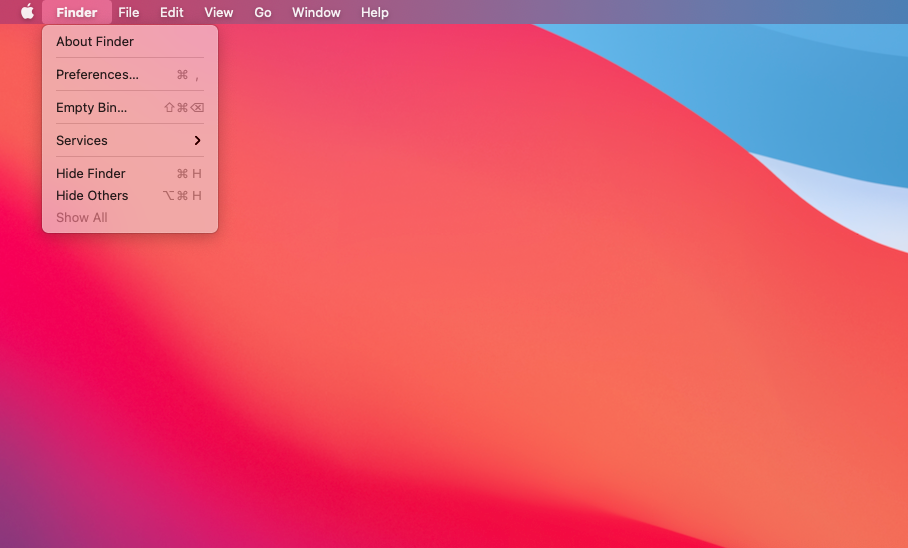 The App Store
Like iPhones, Macs come with their own App Store. The big difference in macOS is you don't have to use it. You can download and install apps from anywhere. A major advantage of using the App Store is that Apple controls what's allowed in it, so you're less likely to download something that contains malware. That doesn't mean you should avoid other software completely, but be careful about where you download apps from.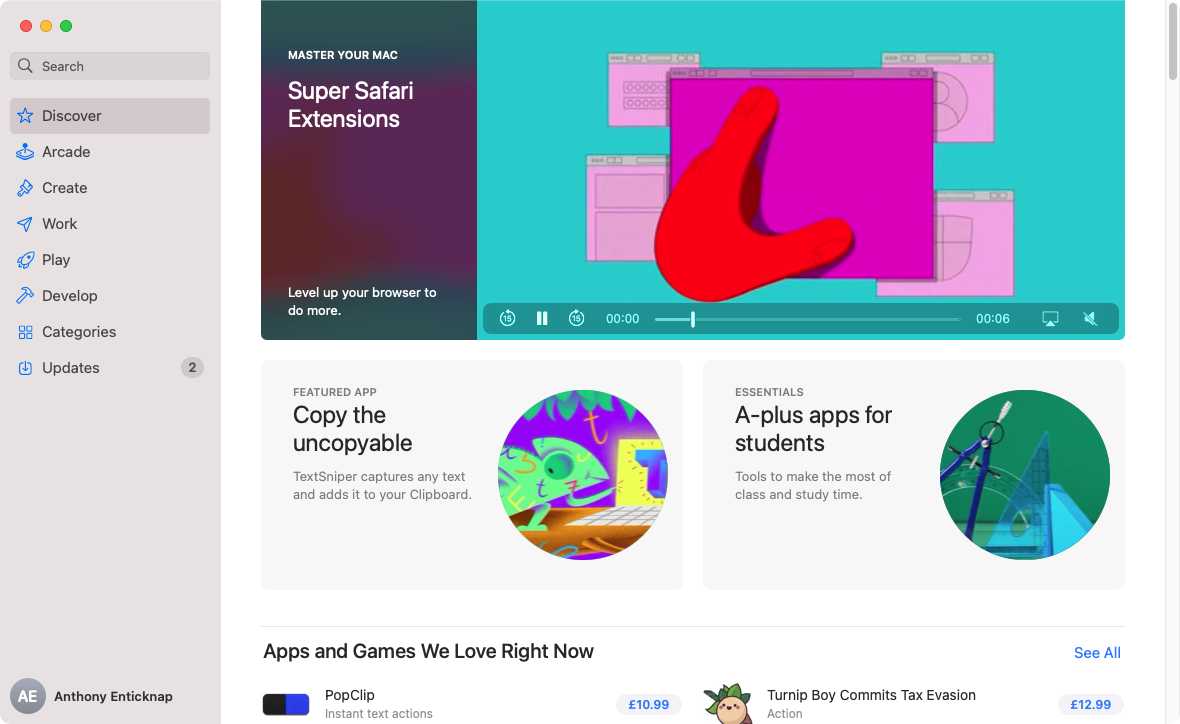 Activity Monitor
Just as Windows has its Task Manager, macOS has Activity Monitor. You can find this under Applications > Utilities, or you can open it using Spotlight. You can see memory, CPU, energy, disk and network use. And you can use Activity Monitor to select processes and force them to close, which is useful if you're having problems with an app.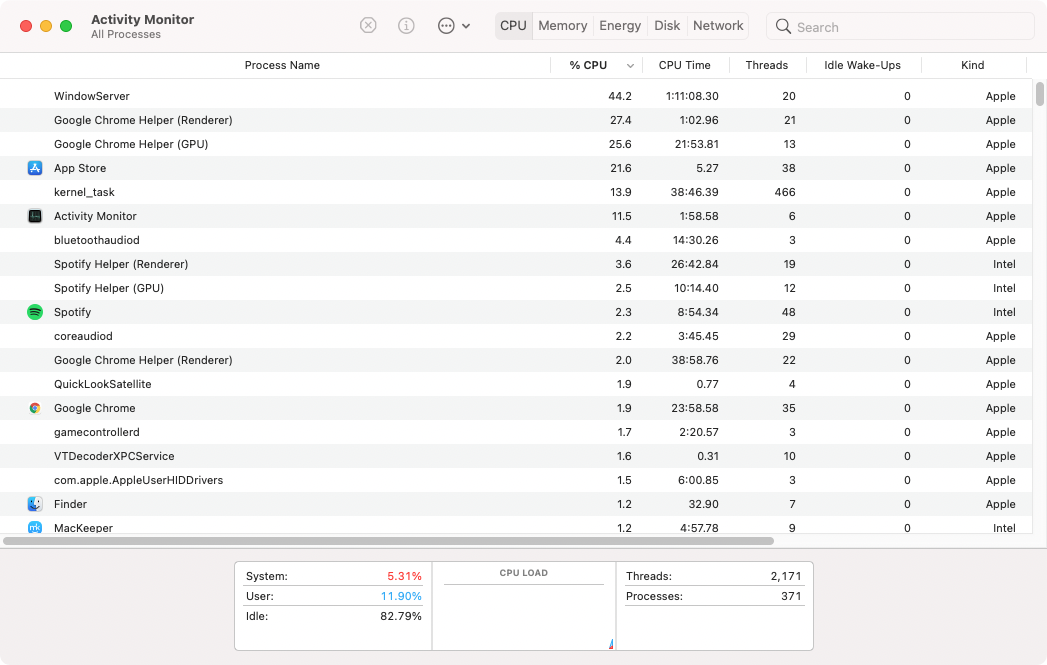 Safari
This is Apple's own web browser, which is made especially for Macs. It's well supported in the Mac development community, with plenty of plugins available, and it's popular among users too. It has everything you'd expect from a modern browser, including a private browsing mode. You don't have to use Safari, though. In fact, if you're coming over from another operating system, there's good reason to stick with whatever you're used to. Most popular browsers are available for macOS, including Chrome.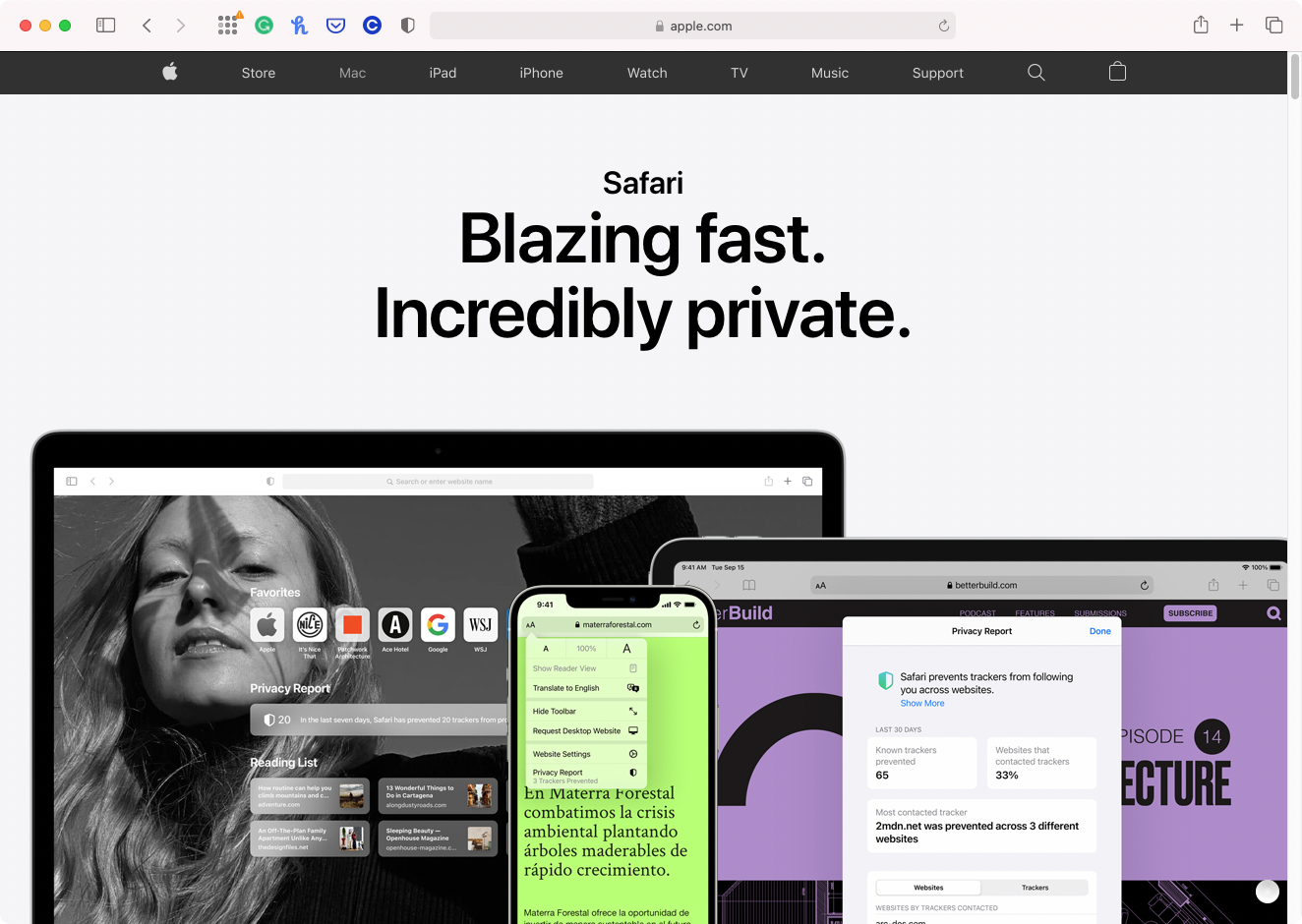 Ask Siri
Siri is Apple's voice assistant – the same one it uses on iPhones. You can ask it to do all kinds of things, from opening apps to searching for things on the internet. To open Siri, click the Siri icon in the top right of your menu bar, or press and hold Cmd + Space.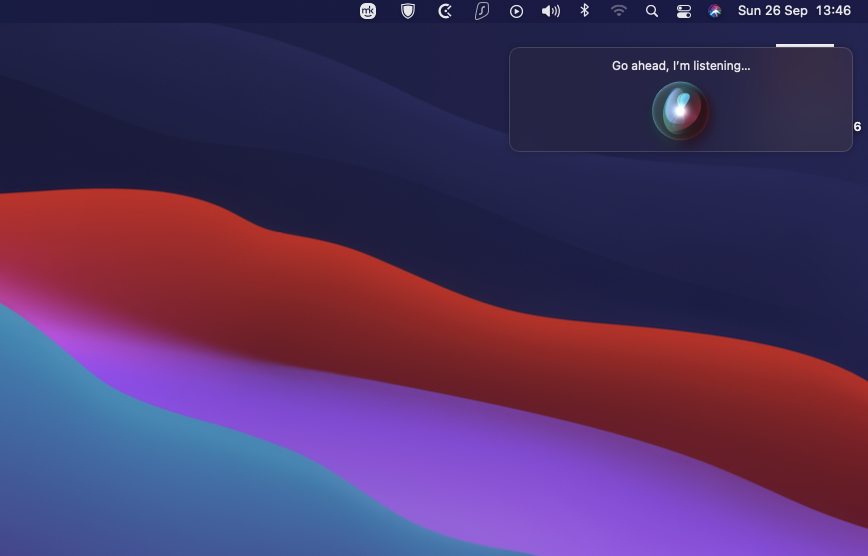 Apps
In macOS, your apps are usually stored in the Applications folder. Unlike in Windows, the Applications folder doesn't generally contain any other folders. That's because macOS apps are usually self-contained, so they're represented by a single icon, which you double-click to run. Some apps may need other files to run, which are stored in other parts of your Mac. In those cases, there may be some leftover files to deal with after you delete the main app.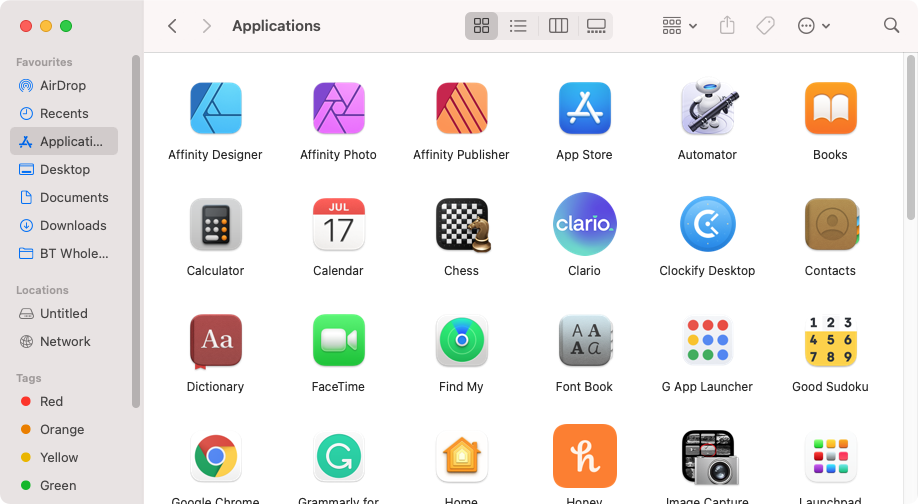 System Preferences
This is basically like Windows' Control Panel. It's where you can tweak system settings and control how your Mac runs. You can get to System Preferences in several ways, including clicking on the Apple icon in your menu bar. Settings you can change include displays, Bluetooth, network, printers and so on. There's quite a bit there, so it's worth going in and having a look. Just don't change anything if you're unsure what it does.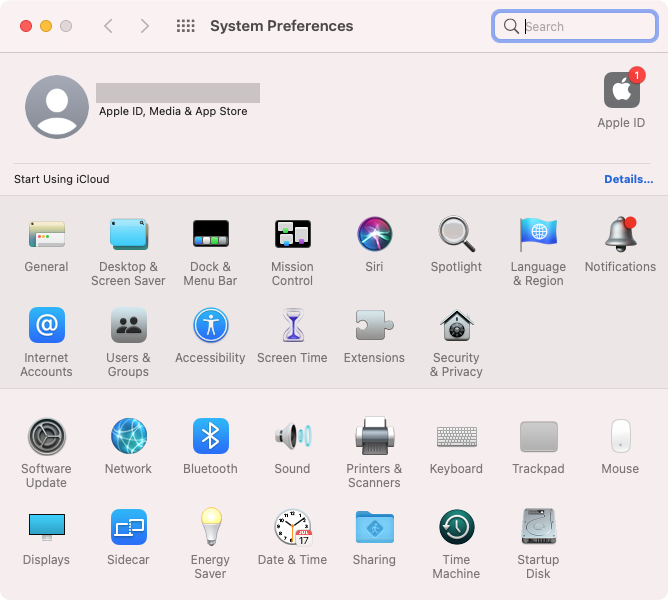 Setting up a new Mac
Getting a new Mac is exciting. But before you can get going with it, our experts would like to draw your attention to a few steps you'll need to take first. Let's look at some here.
Set up internet
If you use an Ethernet cable for internet access, you just need to plug it into the back of your Mac as normal. For wi-fi, you'll need to set up your connection. One way to do that is to go to System Preferences > Network. Select Wi-Fi, then click Turn Wi-Fi On. Now use the dropdown menu to select your wi-fi network, and fill in your network password.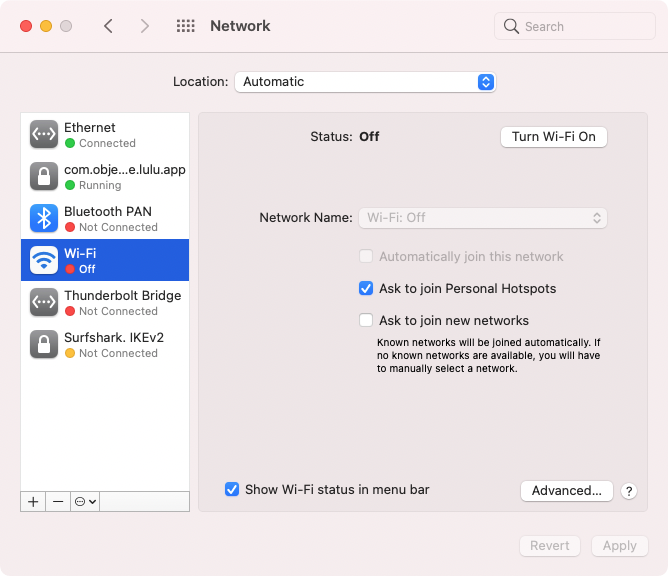 Change scroll direction
You may find when you scroll with your mouse, it goes in the opposite direction to what you were expecting. You can change your Mac's scroll direction by going to System Preferences > Mouse and deselecting Scroll direction: Natural. If you're learning how to use a MacBook, you'll find a similar setting under System Preferences > Trackpad, along with other options for that hardware.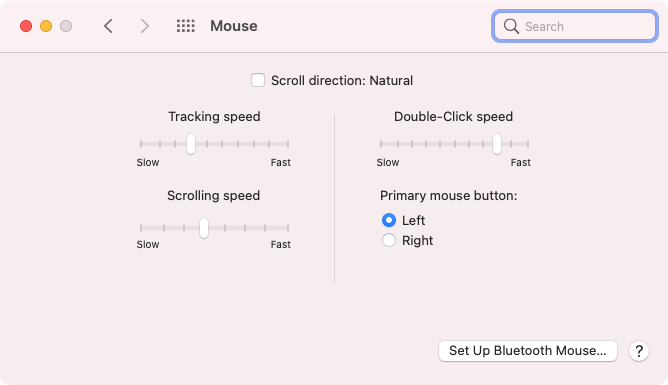 Visual customization
As you might expect, you can change the look of macOS. You can change the desktop background, the screensaver and the color of certain elements of macOS. You can also switch between light and dark mode. Look in System Preferences for these settings. With a bit more effort, you can change your login image too.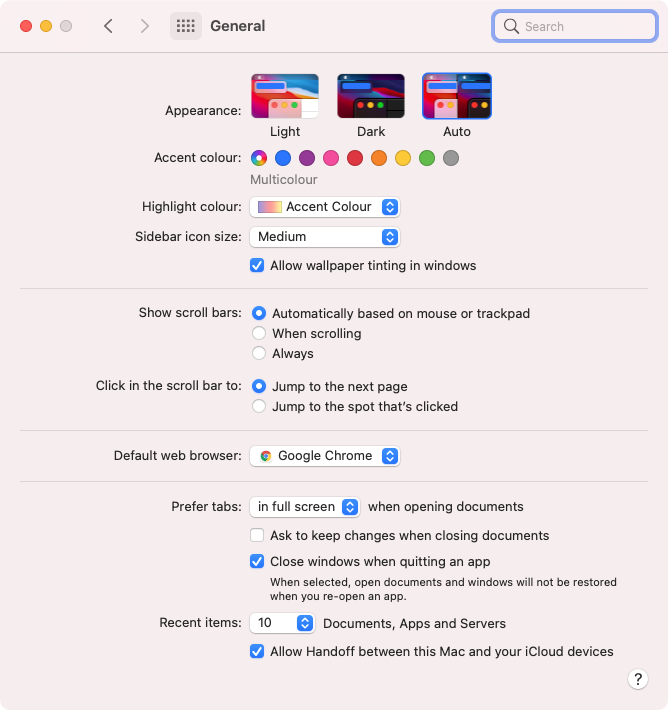 Set up your printer
Connecting printers to your Mac is usually pretty easy, especially if your printer is already connected to your network. Open System Preferences > Printers & Scanners. Click the plus button, and you should find macOS is able to automatically find your printer. If you're connecting via USB, then you might need to install some extra software, but even that should be trouble-free.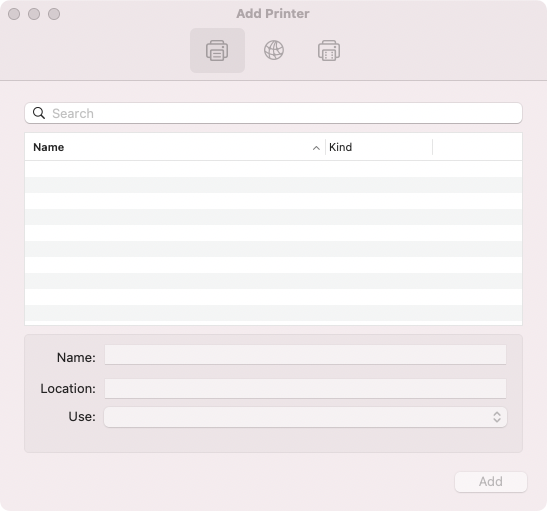 Get your backups ready
Apple rather handily includes backup software in macOS. Called Time Machine, it can be set to automatically back up your Mac, so if anything goes wrong, you can reinstall your files and apps exactly how they were. You'll find the settings in System Preferences. Time Machine can be a real lifesaver, especially if you're a first time Mac user, who might be more prone to messing things up.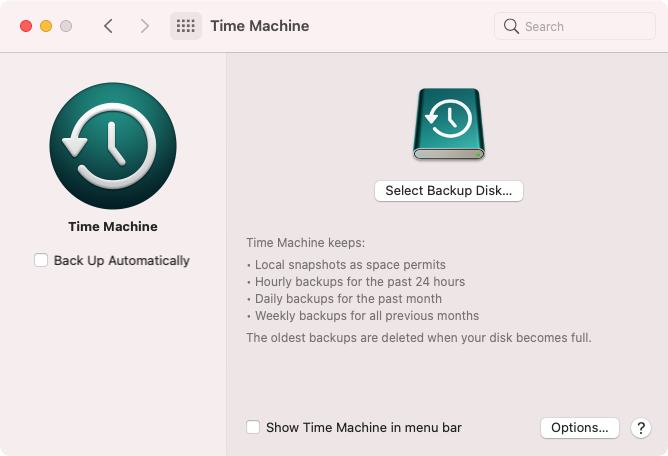 Add users
Not going to be the only new person using your new Mac? Then you might want to set up some new users. You'll each be able to log into your Mac and have all your own apps and settings. You can add new users from System Preferences > Users & Groups, and you can set and change user passwords here too. You can even set up guest users, who have more limited access.
Install cybersecurity
Using a Mac without antivirus used to be common practice, but these days it's not recommended. There's a lot more malware for macOS than there used to be, including ransomware. It's a good idea to install our app MacKeeper, and, among the other perks, its in-built Antivirus will offer you real-time protection and on-demand scans.
Essential tips and tricks for new Mac users
So you've got your new Mac, and it's all set up. What next? This time, our team won't leave you without some guidance too—catch our tips and tricks to get the most from your Apple computer.
Screen grabs and recording
macOS has built-in screen grab and screen recording functionality. It's all done through the Screenshot app, which you'll find in the Utilities folder. In older versions of macOS, it was called Grab.
You can also use keyboard shortcuts:
Press Cmd + Shift + 3 to screen grab your whole screen
Press Cmd + Shift + 4 to grab a portion of your screen
If you follow that shortcut by pressing Space, you can switch to grabbing a screenshot of a particular app or window
Press Cmd + Shift + 5 to open Screenshot, where you can access all features, including video recording.
Force apps to quit
Although you can force quit Mac apps from Activity Monitor, there's a quicker way.
Press Cmd + Opt + Esc to open the Force Quit Applications tool
Then select an app, and click Force Quit
macOS will ask if you really want to quit, so choose either Cancel or Force Quit.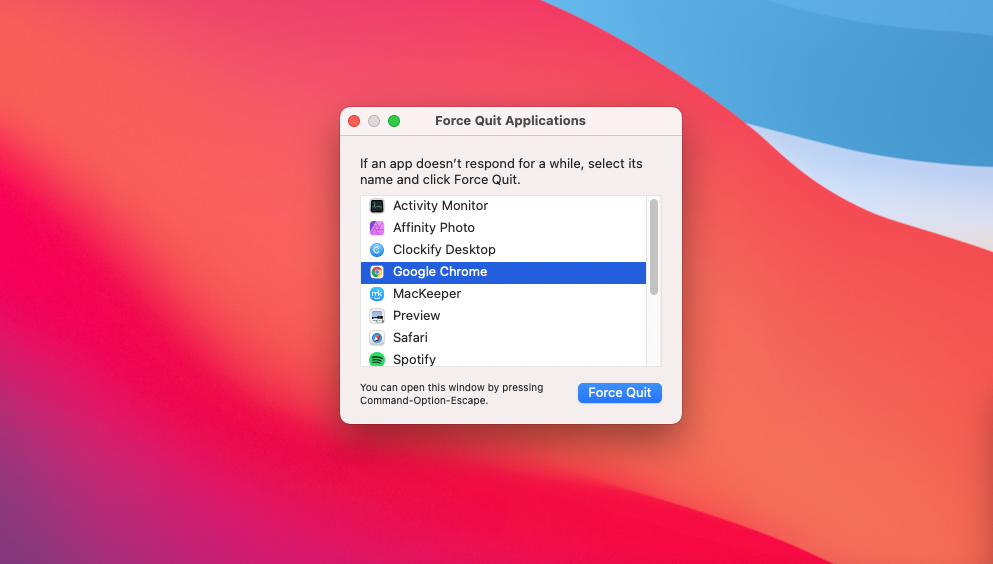 This feature is useful if an app is refusing to close or is slowing down your Mac.
Save your battery
Sorting out your battery use is one of those MacBook basics everyone should know about. Whether you're using a MacBook Pro or MacBook Air, you want your battery to last as long as possible. So head into your System Preferences, and select Energy Saver. From there, you can choose how long it takes your MacBook to go to sleep if it's not being used. And you can choose what it does when you close the lid.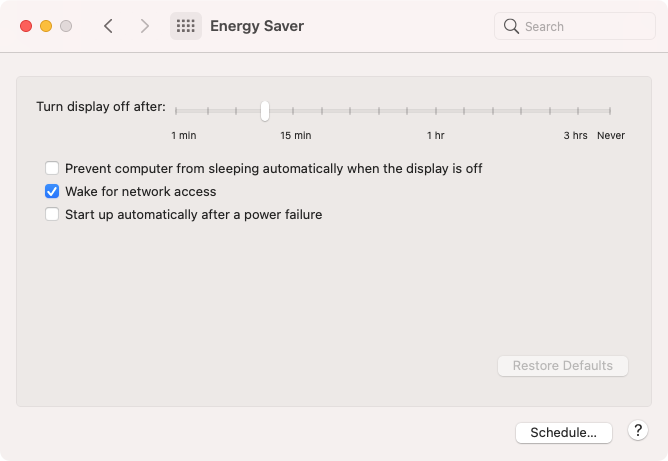 Find your cursor
When you're deep in the middle of a piece of work or engrossed in a web article, you might lose track of where the mouse cursor is. One easy way to find it is to move your mouse around or move your finger around on your MacBook's trackpad. Wiggling the mouse cursor like this will cause it to temporarily grow, so it's easy to find on your screen.
Share files wirelessly
If you have an iPhone, Apple has made it easy to share items between your phone and your Mac, using AirDrop. Assuming it's enabled on both devices, you can drag and drop files into your iPhone or to upload to your Mac.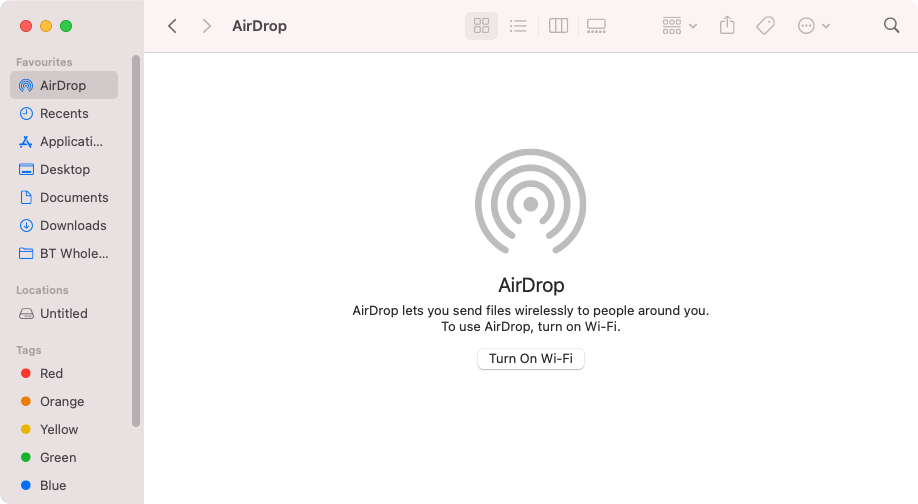 Right-clicking
With earlier Macs, there was no right mouse click. Instead, Mac users would have to hold down Ctrl while clicking to access context menus and so on. Today, macOS supports right-clicking, but if you still want to use the Ctrl key, you can with the left mouse button on your mouse.
Auto unlock with Apple Watch
Apple Watch owners can set their Mac to automatically unlock when the two devices are near each other. This saves you having to type in your password to unlock your Mac. You can even use your Apple Watch to approve other password requests in macOS.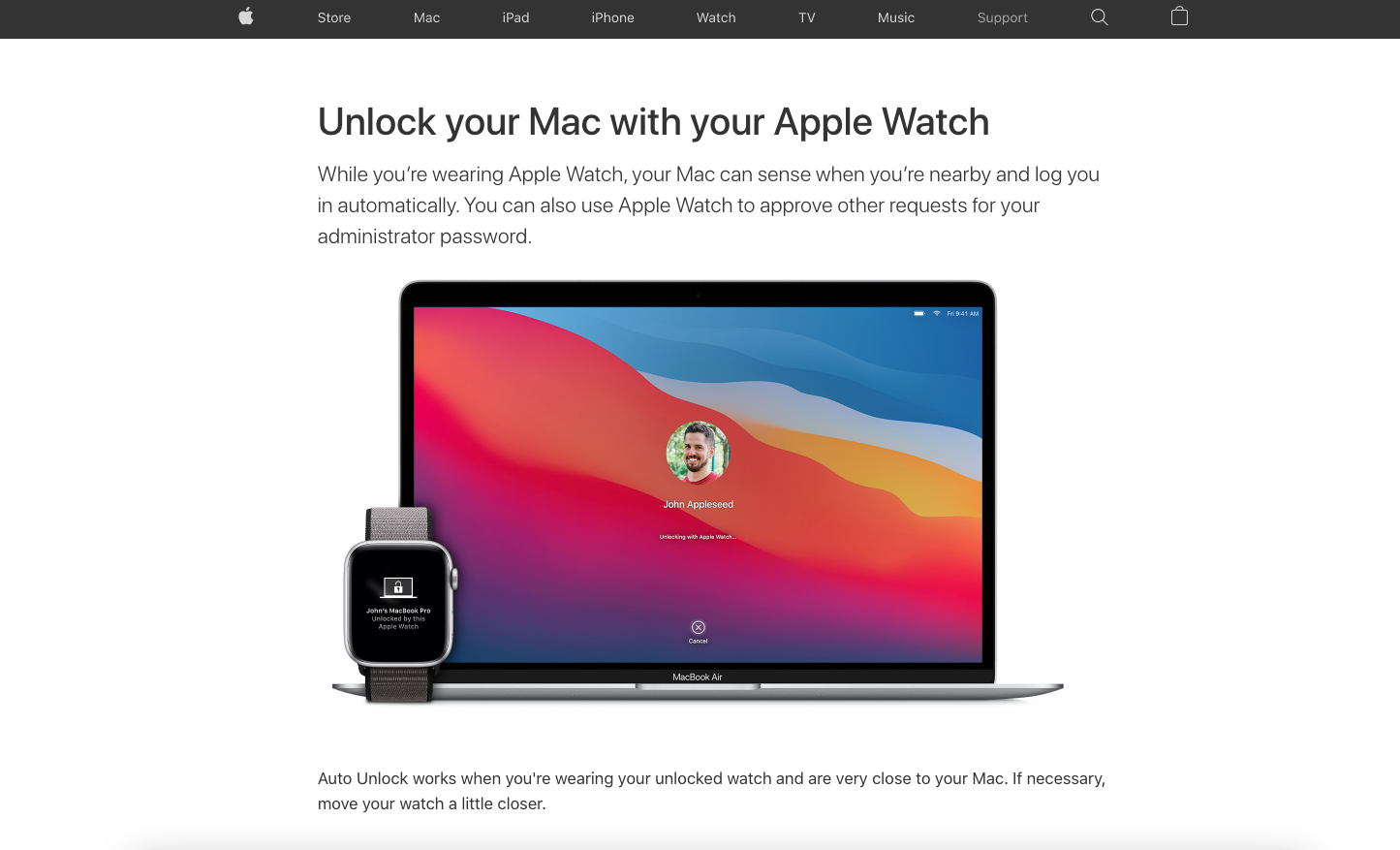 Use multi-touch gestures
Using your MacBook trackpad or an external Apple trackpad, you can use various multi-touch gestures to control macOS. They include swiping with two fingers to scroll, pinch zooming and two-finger tapping for right-click. You can set all of these up in System Preferences > Trackpad.
Troubleshooting your Mac
Most of the time, your Mac will probably run smoothly, but all computers can run into problems from time to time. To help you, here are a few common issues you might encounter, along with how to fix these Mac problems.
Mac freeze-ups
One of the last things you want when using your Mac is a freeze-up. You can be right in the middle of something, when your system just stops responding. You might be able to move the mouse cursor, but you can't do much more. There are many reasons this might happen and several different ways to stop your Mac freezing up, but the most common cause is an overloading processor.
If your Mac won't turn on
Getting your Mac to power up should be easy. In the event that it won't turn on, there are some steps you can take to get it working again. This can be as simple as checking your power cables and plugs. Or it can involve resetting various settings or even factory resetting your Mac.
Problems with sound
Without sound, you can't, of course, enjoy music or videos on your Mac. First, you should check your speakers and headphones to make sure they're working and plugged in properly. Then you should start digging into the settings in System Preferences. Check different apps, try your audio hardware on a different computer, and see if your Mac needs updating.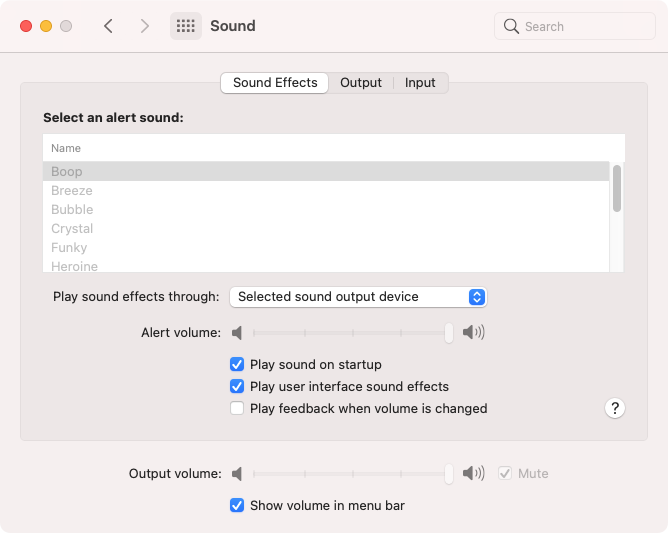 Slow performance
Sometimes you might find your Mac does everything it's supposed to, just very, very slowly. There are many reasons why your Mac might be running slowly, but common ones include having too much running at the same time, hardware failure or malware infection. When fixing your Mac, you should try to use a process of elimination to find the cause. If you still need help, you should contact an expert, including Apple's own customer support. When you suspect there might be malware on your Mac, use an antivirus app like MacKeeper to find and remove malware.
Running out of space
This is particularly a problem with newer Macs, which come with fast but expensive solid-state drives (SSDs). The smallest one Apple offers at the moment is 256GB which can easily fill up if you download a lot of content or apps. If you find you're running out space, you can clear caches and log files, delete unneeded downloads and erase old email attachments. These are just a few of the ways you can get back Mac storage space.
Enjoy using your Mac
The subjects we've covered in this Mac users' guide are just the tip of the iceberg. The more you learn how to use your Mac, the more you'll discover you can do with it. This guide is just a Mac and MacBook 101, but the possibilities are endless, so perhaps the best advice we can give you is to simply enjoy using your Mac.
This task will be easier if you get assistance from MacKeeper's app and solve most of the issues with a couple of clicks. And much safer if you use its Antivirus tool and turned on the real-time protection feature. Have fun!
Read more: